Mitigating Travel Risk at International Schools
Travel Risk Management at International Schools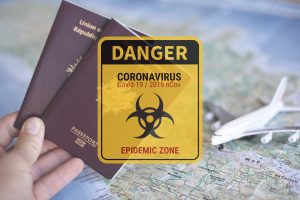 Travel is a part of regular operations at International Schools – whether that's staff travelling from their home country to the school, or students going on international trips and this brings inherent risks.  It is a legal requirement with significant implications that risks associated with travel are mitigated.  Now the International Organization for Standardization (ISO) has created a framework to guide organisations on managing travel risks, which was released in September. 
While travel risk management has been a key part of an organisation's legal, compliance and duty of care responsibilities for some time, this is the first globally recognised standard. Meeting these standards will showcase your school's commitment to traveller safety, help you stand out as an employer and school of choice, and provide peace of mind to your travel managers, staff and families that you have mitigated all foreseeable risk.
Please see the attached document for insights on how to mitigate travel risk.
WTP_Returning to Travel School – Read-Only
To book a one on one meeting with experts from World Travel Protection to learn more about this ISO Standard or explore your schools risk exposure, please click BOOK MEETING